Vasco sponsors
EVERY CHILD DESERVES A BIRTHDAY!
There are 61,000 children in the Netherlands who cannot celebrate their birthday because there is not enough money at home. The Jarige Job Foundation helps these children by giving them a birthday box worth €35. This box contains everything needed for a real birthday at home and at school! Vasco Consult supports the Jarige Job Foundation in optimizing logistic processes and planning procedures.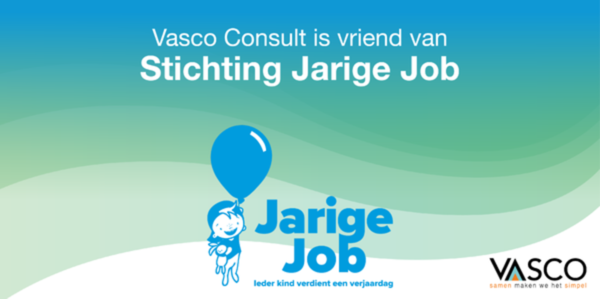 THE BRIDGE TO SUCCESS
The Dutch water polo women work together towards one goal. Every day they go for better. Every link counts. Together they follow the bridge to success. Vasco is the main sponsor of the water polo women and supports them on their way to an Olympic participation in Tokyo 2020 and Paris 2024.
Follow the Orange women here: www.waterpolo.nl/oranje/oranje-dames
Vasco also sponsors Team24, six talented athletes who are developing to become top international swimmers. The ultimate goal: the Paris Olympic Games of 2024.