Project Portfolio Management
We ensure that projects contribute to the realisation of business strategy.
More plans than time, overworked teams, unfinished business cases, each project with the highest priority, project sponsorship that leaves something to be desired, project results that are not tracked or followed up and delays due to capacity shortages. By bringing projects in line with the business strategy, determining the right mutual priority and systematically and structurally monitoring project results, we help you to get a grip on things again. We do this in three steps:
Prioritisation: Through one or more strategic sessions, we fine-tune the business strategy and determine the framework and aspects for setting priorities. We make an inventory of existing projects and the capacity required to do so. We present the expected benefits in relation to the business strategy. The result could be the scrapping of existing projects and the introduction of new projects that contribute better to the strategy.

Allocation: Based on established priorities, we allocate capacity to projects, introduce methods for evaluating project results and carry out periodic project assessments and evaluations.

Learning: Continuous learning takes place on the basis of project assessments, the project calendar is adjusted where necessary and new projects are introduced, all in accordance with the previously defined strategic framework. We also provide instructions on how project portfolio management can ultimately be applied independently.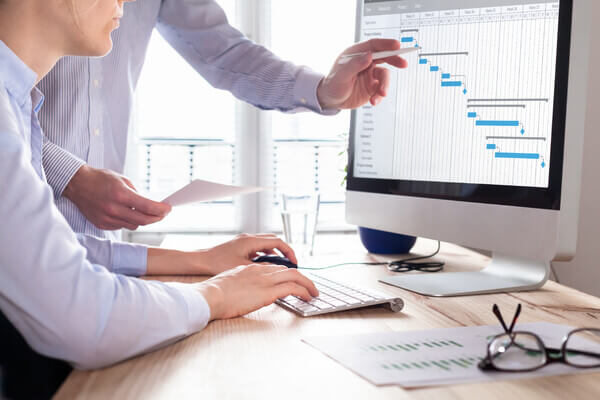 Arjen Krom